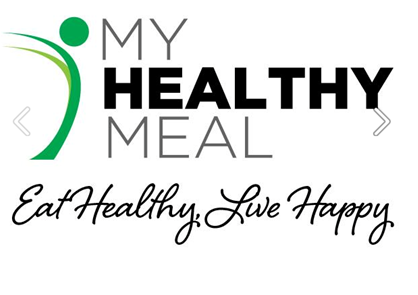 LAS VEGAS – My Healthy Meal, a provider of all-natural, organic and pre-portioned meals designed to keep customers healthy, balanced and in control of their nutrition opens a new location in Henderson. Known for offering meals for health-conscious individuals on the go, My Healthy Meal launches its second location at 9500 S. Eastern Ave. near Richmar Ave.
The new Henderson store will also feature My Healthy Meal's first ever Smoothie Bar. Fresh fruit and vegetables are blended to offer a variety of options for customers. My Healthy Meal features 14 smoothies to choose from including; Eat Your Veggies, Las Vegan, Orange Dream, Rise & Shine, Detox, Piña Colada, Peanut Butter Cup, Green Apple Pie and Pumpkin Pie.
"At our Summerlin location we've been able to help many people change their eating habits by offering great food in healthy portions at a fair price," says Candace Bailey, owner of My Healthy Meal. "In fact, we were noticing many people were traveling from Henderson so it was natural we open a location there. We're so happy to be a part of the Henderson community."
Founded by Candace Bailey as a way to remove the stress of planning meals, My Healthy Meal opened in Summerlin in January 2012 and creates portion-controlled packaged meals; breakfast lunch, dinner as well as snacks that cater to individuals always on the go. Customers select their favorite items from categories that include salads, seafood, beef, chicken, flatbreads, vegetarian, desserts and raw foods to take home or dine-in. For those with specific dietary and nutritional needs, My Healthy Meal offers gluten free, low carbohydrate, high protein, low calorie and vegetarian options.
Menu highlights include Mixed Berry Salad, Turkey Tacos, Sundried Tomato Wrap, Chili Citrus Salmon, Stuffed Salmon to name a few. À la carte items include Yams, Sweet Potatoes, Zucchini, Quinoa, Broccoli, Brown Rice, Bok Choy and Asparagus. In addition, a children's menu is available. Guests will also have the option to select from a variety of delicious home-made hummus, trail mix, energy bars, muffins, granolas and desserts, including White Chocolate Protein Balls, Raw Gingerbread Cookies and Cherry Cheesecake Protein Balls and Black Bean Brownies.
My Healthy Meal offers convenient online ordering allowing customers to pre-order meals and pick up in-store. Customers can also dine in and enjoy the upbeat and casual dining environment complete with inspirational quotes on the walls and Candace Bailey's "10 Commandments" tips to lead a healthy and happy life.
Stay up-to-date with My Healthy Meal and receive special offers by signing up for the newsletter at www.healthymeal.com. For information on My Healthy Meal in Summerlin call (702) 605-6757, for Henderson location please call (702) 272-1800.